Shopping Cart
Your Cart is Empty
There was an error with PayPal
Click here to try again
Thank you for your business!
You should be receiving an order confirmation from Paypal shortly.
Exit Shopping Cart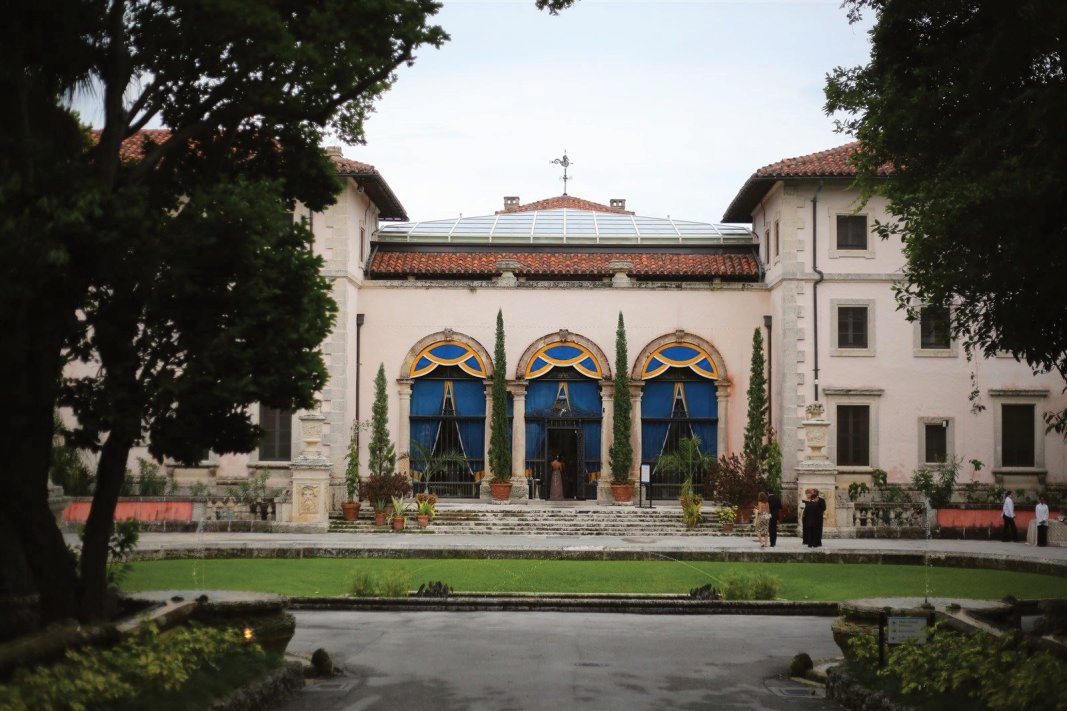 VIZCAYA MUSEUM & GARDENS | T: 305 250 9133 | 
[email protected]
 | 3251 SOUTH MIAMI AVE. MIAMI FL. 33129
In 1952, James Deering's nieces, Barbara Deering Danielson and Marion Deering McCormick, conveyed Vizcaya to Dade County (now Miami-Dade. In the following year, the estate opened as the Dade County Art Museum within the County's Park and Recreation Department. The museum's original name demonstrates that Vizcaya did not then seem a "historic" property and that South Florida's cultural landscape has changed dramatically over the past 60 years.Our mission today is to preserve James Deering's Miami estate to engage our community and its visitors in learning through the arts, history and the environment. About 180,000 people enjoy Vizcaya each year through daytime admissions, educational programs and special events. We invite you to visit Vizcaya, participate in our 
programs
 and get involved.Deering's descendants generously donated Vizcaya's art collections and transferred the buildings and grounds to the County for $1.4 million. We are grateful to the Danielsons and McCormicks for their support, past and present, of this extraordinary family legacy.Vizcaya quickly emerged in the 1950s as a major tourist attraction—a characteristic it retains today. In the mid-1950s, The Vizcayans and Vizcaya Volunteer Guides were formed to aid the museum, initiating an important and ongoing relationship with volunteers.For decades, Vizcaya has served as a diplomatic seat of Miami-Dade County, welcoming U.S. elected officials from all branches of government (notably Presidents Regan and Clinton) and foreign leaders such as Britain's Queen Elizabeth II, Spain's King Juan Carlos and Queen Sofia, and Pope John Paul II. Major international events have also been held at Vizcaya, including the Summit of the Americas, the signing of the Free Trade Agreement of the Americas and activities associated with Art Basel Miami Beach.Vizcaya still retains most of its original furnishings as well as the historic layout of the formal gardens.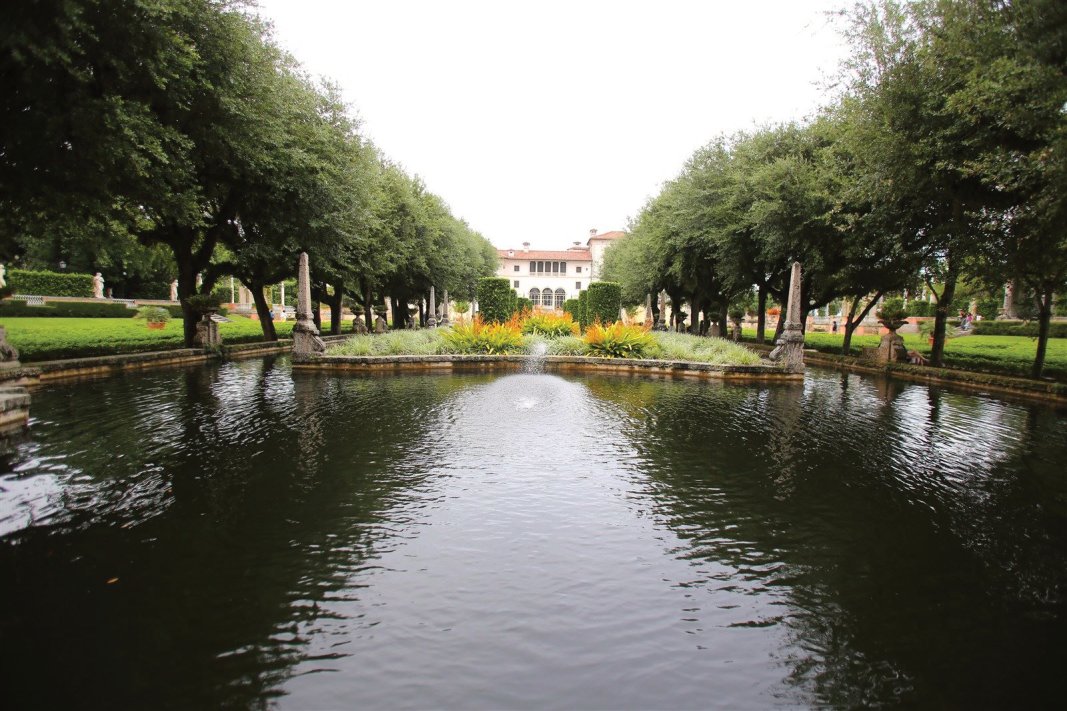 The Village side of the estate, however, evolved quite significantly over the years: The historic buildings were used for Park and Recreation Department offices and a museum facility and large parking lot were built on the southern portion of the site. This divided Vizcaya functionally and symbolically, and the Museum's 2005 Master Plan anticipates fully reuniting the estate, following the departure of the Miami Science Museum to its new facility.The museum features the Main House with 34 decorated rooms showcasing over 2,500 art objects and furnishings; ten acres of European-inspired formal gardens; a significant orchid collection totaling 2,000 specimens; and 25 acres of endangered primary growth forests.  Vizcaya is accredited by the American Association of Museums and was designated a National Historic Landmark in 1995 for its significant architecture, landscapes, interiors and collections.In 1998, Vizcaya became a freestanding County agency overseen by the Vizcaya Museum and Gardens Trust. The years since have brought positive change to this Miami treasure, including the most ambitious 
preservation
 campaign in the estate's history.
Miami Florida Wedding Album - Vizcaya Museum & Gardens - Photography by Pavel Shpak
/